St. Louis, MO
4 July

Always a great crowd at the Arch in St. Louis on Independence Day, over 200,000!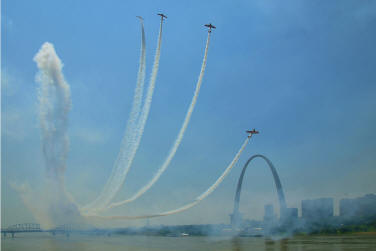 An absolutely beautiful shot by Aaron Furhman. Click for larger.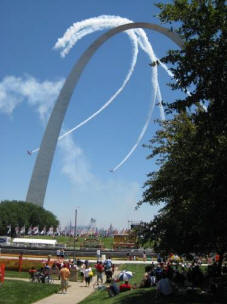 Here is a great shot of the Team that
appeared in About.com, which is part of
the New York Times!

Fan video of the team rolling under the Arch
News:
KMOX Radio 1120 Interview
Video posted from the St. Louis Post-Dispatch:
Rifle, CO
13-14 July

Great turnout for a hot weekend. One of the highest field elevations we've flown, but we had a great show!

2012 Rifle Air Show from Air Show Productions on Vimeo.
News:
Story in Glenwood Springs Post-Independent
Feature on KREX TV Grand Junction (Below)

KREX Grand Junction, CO interviews Bryan Regan
Oshkosh, WI
23-29 July

Always our signature show, AirVenture this year was a huge success. It's great to see all our sponsors and meet new friends. This year was highlighted by several media events, incuding an hour long feature at Scott's Warbird Alley. Alan was able to join us for the week, which made it all the more special!


Check out our Oshkosh commercial for Lincoln Electric!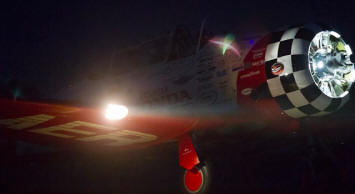 Night Show image featured on AOPA's website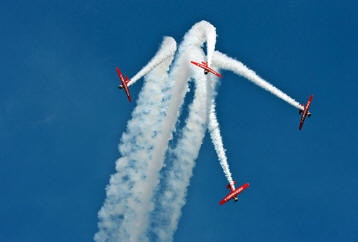 Oshkosh Bomb Burst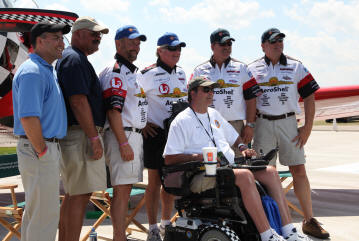 Alan, Mark, Steve, Bryan, Gene, and Jimmy all were on hand at Scott's Warbird Alley for a discussion on the Team's history and flying formation aerobatics in the AT-6 Texan.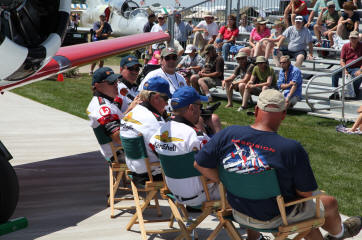 VIP and Sponsor Riders:
Aeroshell
Saitek
Champion
Concorde
Honda Generators
Lincoln Electric
Jeppesen
Aircraft Spruce
ACF50
Aspen Avionics
Aerospace Cardiology
CJ Aviation
L3 Communications
Trade-A-Plane
Bose
Goodyear
Data Toys
EAA Young Eagles
Andair
Honda Corporate
Media:
Scott's Warbird Alley feature
Lincoln Electric commercial
Feature Appearances at:
AeroShell

Saitek

Jeppesen

Aspen Avionics

Eastern Aviation

Honda Generators

Champion Aerospace

Lincoln Welders

Trade-A-Plane

EAA Hero HQ

L3

Young Eagles Dinner
Photo and video from our friends at Saitek!
Happy Birthday, Tim!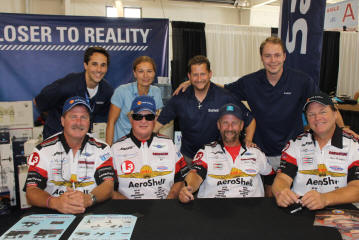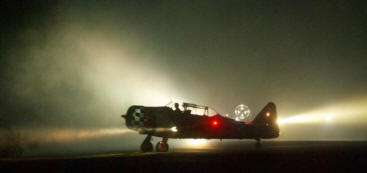 Other News
Mark Henley featured in DOM (Director of Maintenance) magazine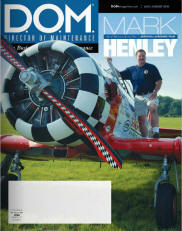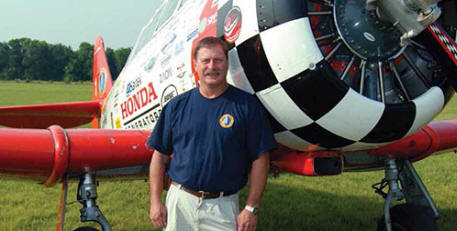 In the last week of July each year, hundreds of thousands of aviation enthusiasts gather at Wittman airport in the town of Oshkosh, WI to attend the annual Experimental Aviation Association (EAA) AirVenture Oshkosh — dubbed "The World's Greatest Aviation Celebration." Daily afternoon airshows are a big part of AirVenture. The Aeroshell Aerobatic Team has been a regular performer at AirVenture for years, thrilling attendees as the group of four North American Aviation T-6 Texans flies formation acrobatic maneuvers overhead. Mark Henley is an aircraft mechanic and the pilot of the lead aircraft in the Aeroshell Aerobatic team. D.O.M. magazine traveled to his remote farm in Alabama last May to sit down with him and learn about his journey to where he is today. - Click HERE to read the article